In loving memory of Marty Gammel KAØNAN.
1945-2018.
Old hams never die.
They QSY to the big station in the sky.
RIP Marty KAØNAN/SK.
REPEATERS.
DMR.
443.625 KØGOI DMRColor code 11 Code plug name CTV. Centerville, MN.
MAGIC TAILGATE EVENT.
At the 16th. MAGIC Tailgate event
Dave WAØRKE was the winner of the Grand Prize
Video of the 16th. MAGIC Tailgate event.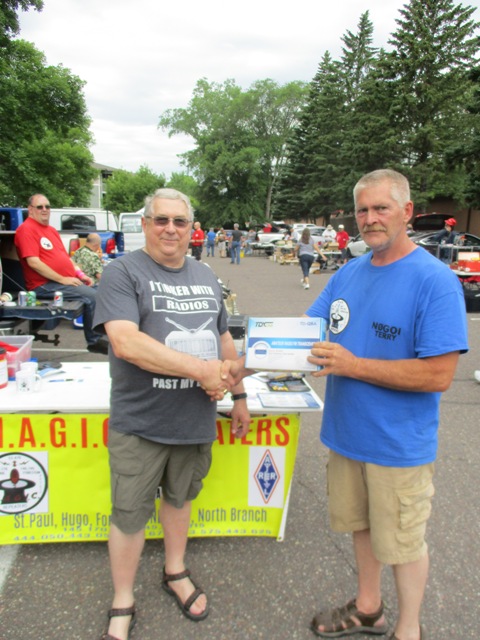 TYT 2-METER/440 RADIO
Video of the 2018 MAGIC Tailgate event by Jeff KAØUPA.
SKYWARN.
Voice ID.of the 145.170 repeater by Ashley KC0IIT. Video of Ashley recording the ID for the 145.170 repeater.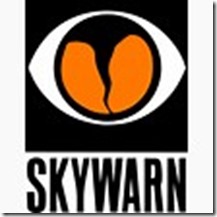 We are a backup repeater for Skywarn in the Twin cities And Main Repeater for Skywarn in Mille Lacs Co
If Skywarn comes on the repeater to run a weather net please stand down and let them have the frequency.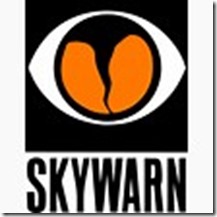 UPCOMMING EVENTS.
KØGOI M.A.G.I.C Tailgater
Minnesota Amateur Group of Independent Communicators
The 17th Annual MAGIC REPEATER ( Yard Sale )TAILGATER
Saturday, July 11, 2020 8AM-12PM
Sellers Setup @ 7am and will be asked for a $5 donation to the church
@ Galilee Lutheran Church 145 McCarrons Blvd N, Roseville, MN 55113
VE exams will be heald by the ST. Paul Radio Club.
The session will start at 9:30 AM.
Walk ins welcomed. A reservation is suggested;
Contact the Coordinator, Leon Dill, W0COE, at 651-688-9964 or Email Leon at W0COE@arrl.net.
Prizes, Fun times for all, Food and refreshments will be done by the Church Youth Group
Talk in on 145.170 – 6khz Pl 100.0 Hz tone.
Take 35E to Roselawn. Go west to Rice St. Turn Right one block to McCarrons Blvd
From Hwy 36 and Rice St. South on Rice To McCarrons Blvd
Email NØSBU George n0sbu@arrl.net for more info
For more info and pictures of past yard sales please follow this Link.
Here is a picture of the Church lot where the sellers will setup.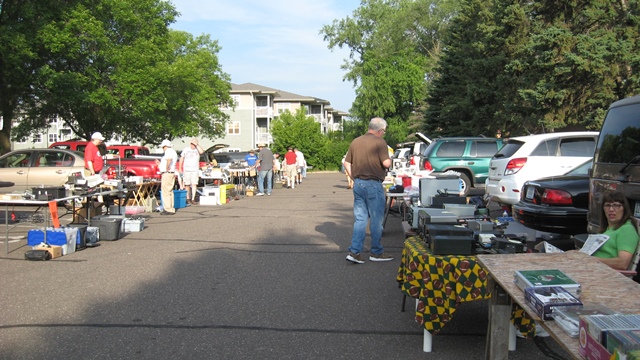 Here is a picture of the playground at the Church.
You can bring the children and they can go to the playground while you look around.
I took over this page from Bob N0WUT June 10 2003.
N0SBU George.